Get deep discounts TODAY on these great gifts
Mother's Day is coming up fast and every mom deserves the very best! We've put together a list of the most-wished-for gifts this year to give you some inspiration.
Most of these can only be found online we've locked in special discounts and deals. Our advice? Snag these deals now because time is running out and they'll disappear fast…
1. iMemories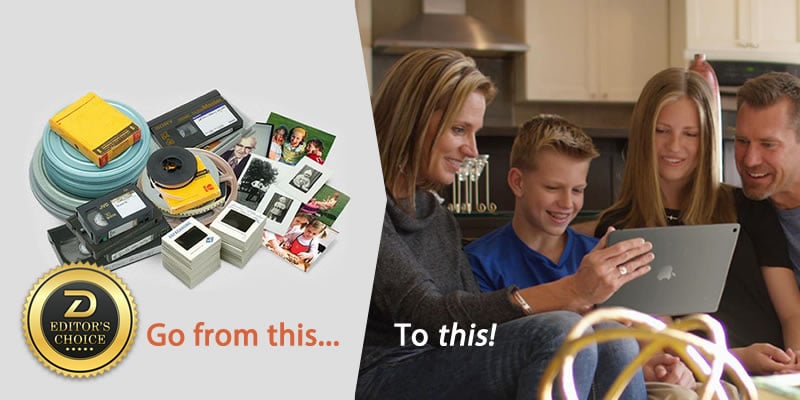 Transfer Mom's home videos and photos to digital so she can enjoy them anywhere
If your mom is like mine, she has several bins full of old home videos and family photos stashed away, gathering dust. Did you know those precious memories are in danger of being lost forever?
I learned the hard way that VHS tapes lose picture and sound over time, slowly turning to static. Make sure you transfer to digital now.
iMemories transfers your old home videos, photos and slides to digital so you can re-live and share your memories online with family and friends. It's like the "Netflix" of family memories.
To get started, you just send your home movies and photos to iMemories using one of their SafeShip Kits and they do all the work for you. Once digitized, you can download everything to your computer, watch and share online, and even make DVDs/Blu-rays.
Surprise Mom with a special family screening of her favorite memories!
What we love about iMemories:
It's safe — iMemories has digitized over 15 Million memories and has never lost a single one.
It's quick and easy — you don't have to sort, organize or label anything, iMemories will organize everything for you.
You get all of your originals back, safe and sound.
TODAY'S DEAL
Get 50% OFF SafeShip Kits to get started!
2. Blissy Silk Pillowcase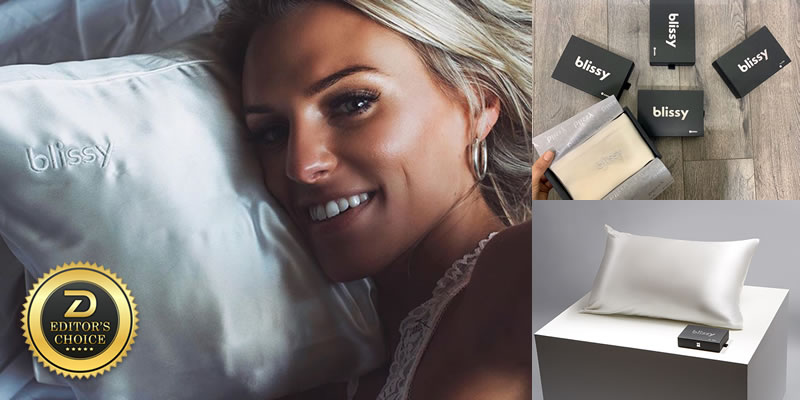 Sleeping on silk = better sleep, skin and hair
Ah, the cool side of your pillow, there's nothing quite like it. The problem is, you flip your pillow again and again through the night in endless pursuit of that blissful sensation on your cheek. Meanwhile, all that friction from your pillow is wreaking havoc on your hair and skin.
By now I'm sure you've heard about all the benefits of sleeping on a silk pillowcase — cooler sleep, healthier hair, clearer skin and fewer allergies. Super models, hair stylists, dermatologists and beauty experts all swear by silk and the Blissy pillowcase is their best-kept secret. Made from 22 Momme Mulberry silk (one of the highest quality silks you can buy), Blissy is dreamy-soft and smooth.
It's true… moms love Blissy!
What we love about Blissy:
You sleep cooler — Mulberry silk has natural cooling properties, so you can stop flipping your pillow.
No more hair damage — silk has 43% less friction so your hair glides over the surface, and unlike cotton and other fabrics, it doesn't strip your hair of its natural moisture. That means shinier, healthier hair.
It's good for your skin — Blissy's silk doesn't draw moisture out of your skin and helps prevent "pillow face."
It's naturally hypoallergenic — wake up with clearer sinuses and no more itchy, watery eyes.
TODAY'S DEALS
3. Snow Teeth Whitening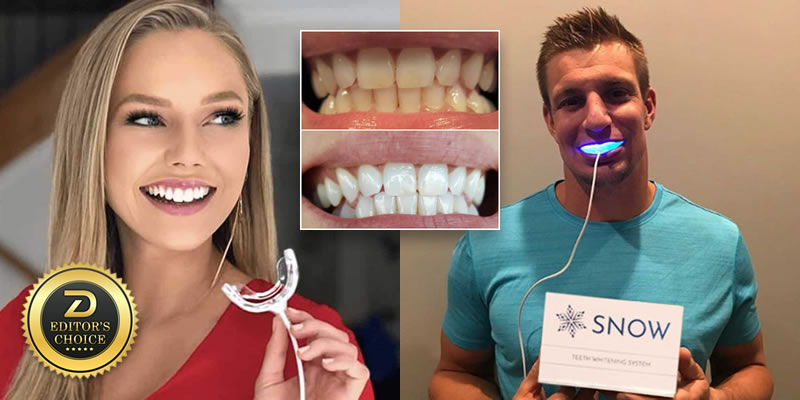 Get noticeably whiter teeth in 9 minutes
By now you've probably spotted pics of celebs all over social media sporting Snow's signature glowing blue mouth piece. After all, Snow has become the #1 most wished-for brand of 2020!
Snow is cheaper than dentists, easier than strips, and you can use it at home. They invented a proprietary LED-activated whitening system that removes deep wine, soda, coffee and smoking stains.
With a 99% satisfaction rating, Snow now has over 500,000 happy customers worldwide (I'm one of them). I bought one of their wireless systems and love it!
Give Mom the gift of a whiter, more confident smile. (Or get Snow as a gift for yourself while it's on sale. 🙂
What we love about Snow:
It whitens teeth fast — get whiter teeth in as little as 9 minutes.
It's safe — Snow won't harm your enamel, and is safe to use on caps, veneers, braces, crowns, bridges and implants.
100% Guaranteed results — plus you get a 5-year warranty.
TODAY'S DEAL
Get $50.00 OFF whitening kits!
4. Amazon Echo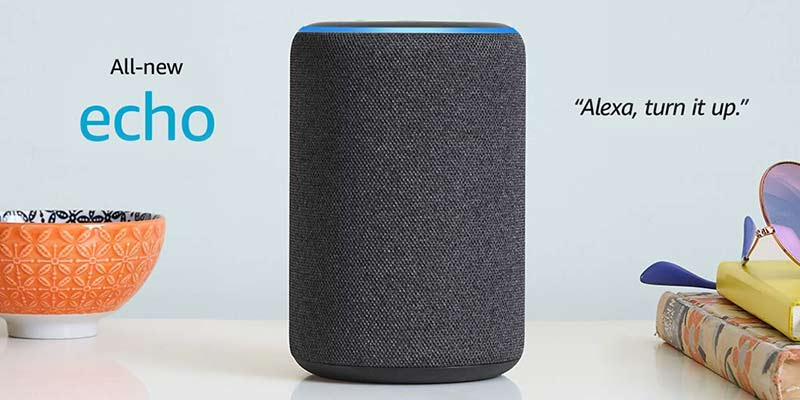 Smart speaker with hands-free voice control
"Alexa… how are you so awesome?"
Chances are you know at least one person who has an Amazon Echo (or 2 or 3), and those who have one say they can't live without it. (I know… 1st world problems, right?)
Seriously though, Echo is pretty amazing. Amazon has truly led the way with smart home technology and voice recognition. Even if you're not "all in" with the whole smart home thing and only use the Echo for playing music, $99 is a steal.
Echo makes a great gift for Mom because it's super helpful and easy to use — and even if she already has one, you can be sure she would love to have one more for another room. 🙂
What we love about Echo:
It has great sound — the latest 3rd gen speaker is now powered by Dolby to play 360° audio with crisp vocals and dynamic bass response.
It obeys your commands — voice control your music, lights, thermostats and more.
It's widely supported — with tens of thousands of skills and counting, Alexa is always getting smarter and works with thousands of devices.
TODAY'S DEAL
5. TikiTunes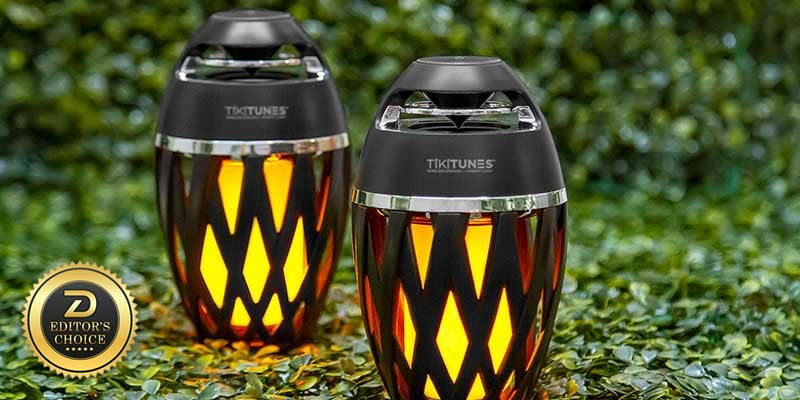 Liven up any space with tiki torch wireless speakers
Quite possibly the coolest wireless speaker ever made, TikiTunes is a Bluetooth speaker that also instantly transforms the atmosphere of any room with the soothing ambiance of a tiki torch.
And it's not just a pretty speaker, the sound quality is impressive with surprisingly punchy bass for its size and you can easily pair two speakers together for true stereo surround sound.
The warm LED light flickers just like real flames and it works with or without music. You can also listen to music with or without flames. TikiTunes speakers are waterproof, dustproof, lightweight and portable.
Take Mom's "stay at home" time to the next level! She can listen to music, catch up on her favorite podcasts, or immerse herself in audiobooks.
What we love about TikiTunes:
It's a crowd-pleaser — people always ask "Wow, where did you get that?!"
You can take it everywhere — indoors or outdoors, TikiTunes is dust-tight and water resistant.
It plays up to 10 hours on a single charge.
TODAY'S DEALS
6. ThePhotoStick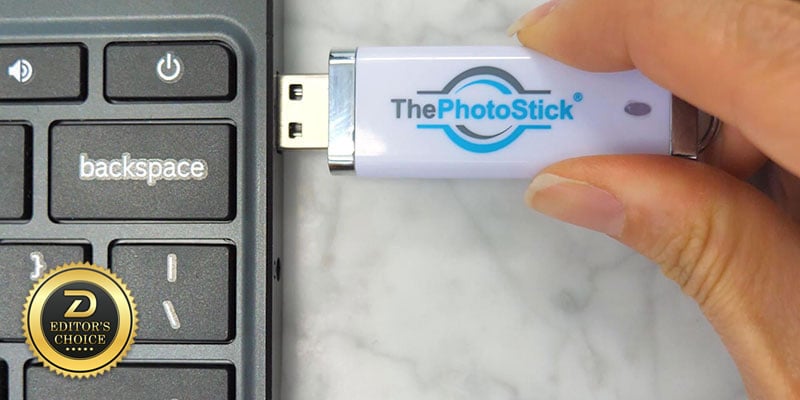 Instantly backup your photos and videos with 1 click
When was the last time you backed up your photos? Think about it… These are some of the most valuable files on your computer. If it crashed today, how many irreplaceable memories would you lose?
Everyone knows they should keep backup copies of their files, but few people actually do. (140,000 computers crash every week in the U.S. alone, and data recovery companies make a fortune from people who are desperate to get their precious photo memories back!)
The problem is, figuring out how to properly back everything up can be pretty overwhelming if you're not tech savvy.
That's why an awesome gadget called ThePhotoStick has been hugely popular. It's by far the easiest backup solution I've seen.
All you do is plug the tiny USB drive into your PC or Mac, hit 'GO' and it automatically syncs copies of all your pictures and videos to the drive for safe keeping.
No special software to install, no searching for files by hand through every folder on your computer—ThePhotoStick does it all for you and nothing slips through the cracks or gets lost.
What we love about ThePhotoStick:
It backs up your files with one click — ThePhotoStick searches every corner of your computer for you.
It holds up to 60,000 photos and videos (and even organizes them for you).
No software to install and configure. Works with both PCs and Macs.
It removes duplicates — ThePhotoStick automatically filters out duplicates to maximize storage space.
TODAY'S DEAL
7. ThePhotoStick MOBILE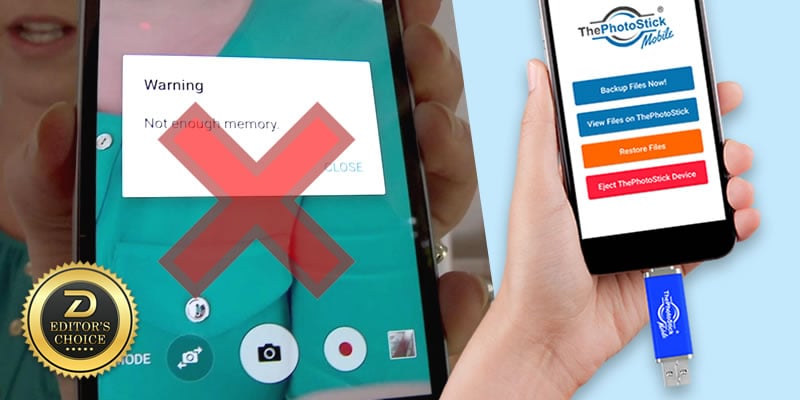 Instantly backup the photos and videos on your phone with 1 tap
Ever get the dreaded "Cannot Take Photo" message because your phone is full? Yep, me too.
…and if you lost or broke your phone, what pictures and videos would you lose? (Like the time my daughter dropped my iPhone into the Pacific Ocean while on vacation… Every photo from our trip — plus tons more — gone forever.)
ThePhotoStick MOBILE backs up all the photos and videos stored on your smartphone with one touch of a button. So easy!
What we love about ThePhotoStick MOBILE:
One tap and you're done. ThePhotoStick MOBILE searches your phone and grabs every photo and video.
It works on iPhone, iPad and Android devices.
You can backup – or – transfer your files to free up space.
TODAY'S DEAL
8. Kailo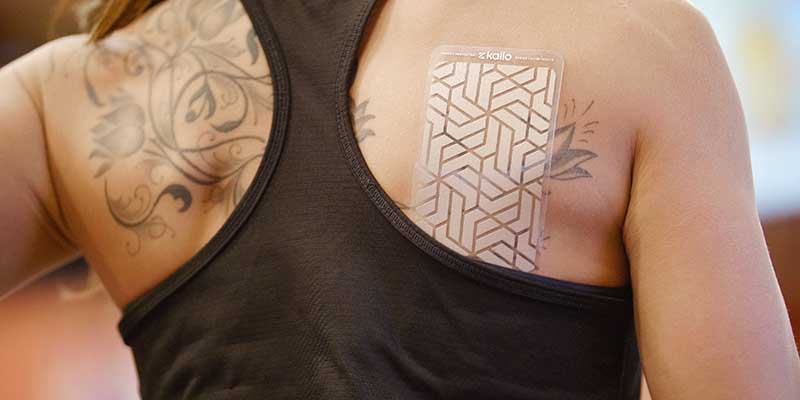 New nanotech patch relieves pain fast
Imagine owning a device that can "turn down" your pain when you need it the most. It doesn't use chemicals or drugs, nor does it change anything about your mind or body.
If your mom suffers from any kind of chronic pain, taking away her pain probably sounds like a dream come true…
Thanks to an accidental discovery at a research lab, this type of pain relief has become a reality and it comes in the form of a new nanotech patch called Kailo.
It's a non-invasive patch that's embedded with billions of tiny nanocapacitors. These nanocapacitors work together like a bio-antenna that naturally relieves pain.
Give Mom the beautiful gift of pain relief.
What we love about Kailo:
It works — Kailo effectively relieves nearly any kind of chronic pain, including back and neck pain, migraines and headaches, knee pain, elbow pain, menstrual cramps, and more…
No drugs or medicine — nothing foreign or toxic enters your body.
It lasts for years — Kailo is reusable and works through clothing or directly on your skin.
TODAY'S DEALS
9. Bondic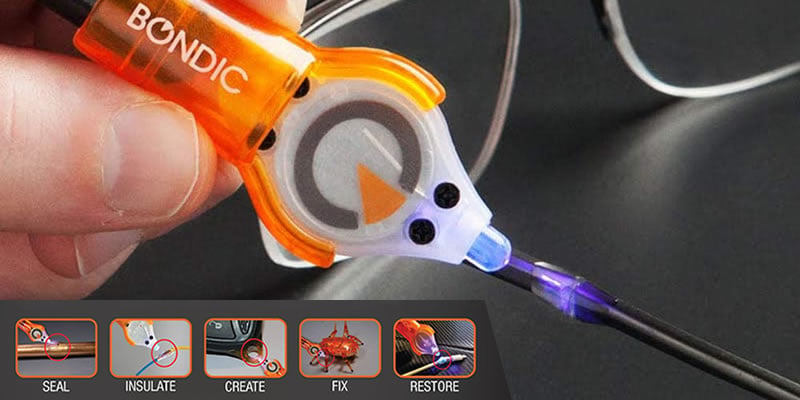 Fix just about anything in 4 seconds
Let's face it, most glues and adhesives kind of suck… They're messy and they never seem to hold like they should. Bondic is way better than glue.
Check this out:
Bondic was invented by a dentist who was inspired by the incredibly-strong, UV-cured bonding compounds he used on the job. He teamed up with a chemical engineer and together they developed an ingenious liquid plastic "welding" compound that's 50X stronger than glue.
You apply the liquid formula to the damaged area, shine the special UV light on it, and in 4 seconds it hardens into a rock-solid layer of clear plastic. You can use it to bond, build, fix and even fill virtually anything. Once hardened, you can sand, shape and even paint it.
This is an awesome gift for moms with a flair for crafts and DIY projects.
What we love ​about Bondic:
It's fast — Bondic hardens in 4 seconds with UV light.
It's ridiculously strong and designed to last a lifetime.
It works on virtually anything — plastic, metal, wood, glass, ceramics and more.
It has 1,500+ ⭐⭐⭐⭐⭐ reviews.
TODAY'S DEALS
10. Apple AirPods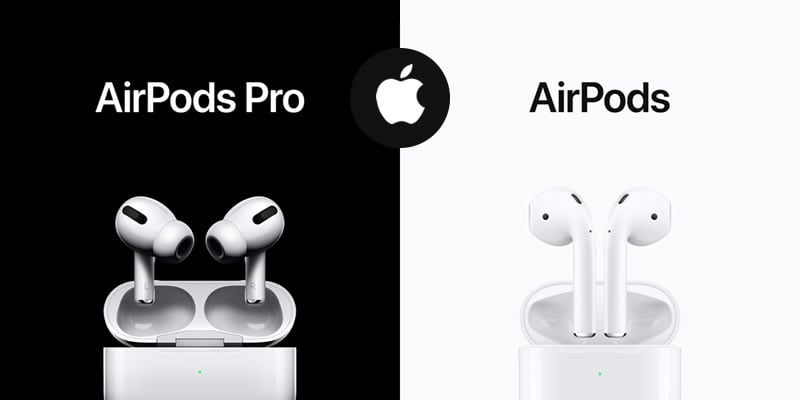 All-day wireless audio on the go
Unless you've been living in a cave, I'm sure you've heard people raving about their AirPods. They're everywhere now and they've quickly become the hottest must-have for iPhone owners and Apple fans.
While wireless headphones are nothing new, Apple raised the bar with compact size, sound quality, battery life, voice activated "Hey Siri" access, and now active noise cancellation with AirPods Pro.
What we love about AirPods:
They have great sound — Apple set the standard in audio quality for wireless earbuds.
Long battery life — up to 5 hours and they charge automatically in the case.
Active noise cancellation (Pro) — silence ambient noise so your music sounds better than ever.
TODAY'S DEAL
11. Hoom Audio Headband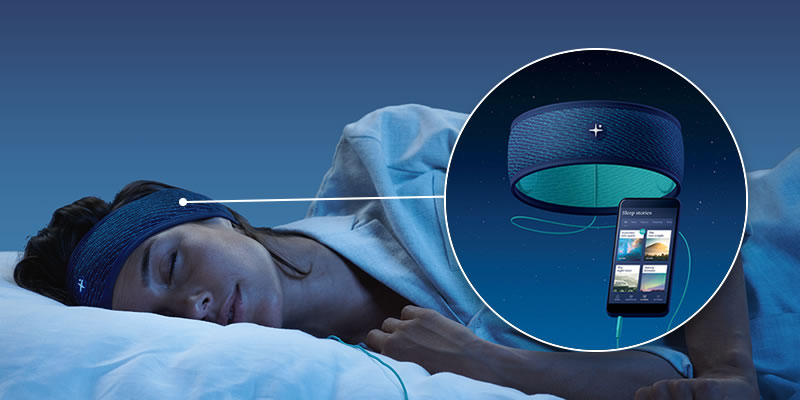 Block out the world with soothing sounds
Our world is more distracting than any other time in history and it doesn't end when your head hits the pillow. Thoughts swirling, your partner's snoring, noisy neighbors — sometimes even complete silence is enough to keep you awake. That's where HoomBand can help.
HoomBand is a headband with integrated ultra-thin earphones, specially designed for comfort in bed. The free Hoom app gets you to sleep fast with science-backed sounds, including over 20 hours of immersive soundscapes, sleep stories and guided meditations created by sleep experts. You can even use HoomBand with your favorite white noise or music app.
Help Mom sleep better. HoomBand is a great gift for anyone who could use more peaceful, restful sleep.
What we love about HoomBand:
It works — many are calling it the best biohack to naturally improve your sleep.
It's comfortable — it comes in multiple sizes for a custom fit and stays comfy through the night in any sleep position.
It's also perfect for travel — take it anywhere to silence distractions and sleep peacefully.
TODAY'S DEALS
12. Dodow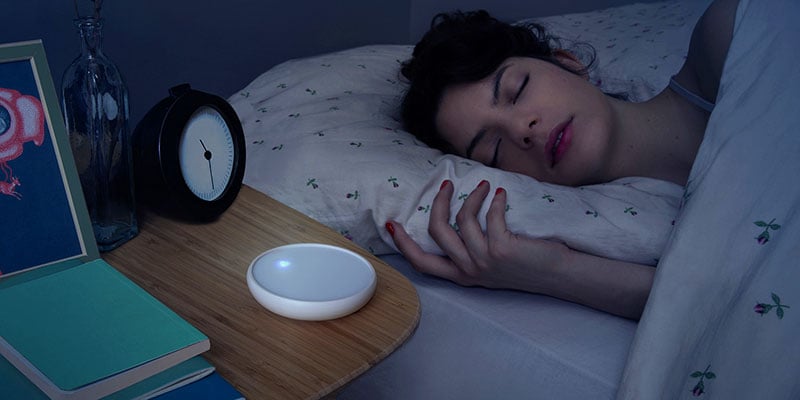 Fall asleep 2.5x faster with new light therapy device
"Busy" and "anxious" has become the new normal and with everything we've all got going on in our lives it can be really hard to switch off your mind at night. That's where Dodow can help.
Dodow is a metronome-light scientifically designed to block out overactive thought patterns and lull you into a deep peaceful sleep 2.5X faster than other methods.
By focusing on Dodow's mesmerizing rhythmic light, your breathing rate slows, your busy mind quiets down, and you're quickly lulled into a deep, restful sleep. It actually retrains your brain to naturally fall asleep on its own again.
With everything going on right now, help Mom get the sleep she needs to stay healthy.
What we love about Dodow:
It's extremely effective — many users report "falling asleep before the 8-minute mode ends."
It restores your natural sleep patterns — Dodow retrains your mind's natural ability to fall asleep on its own again.
It's easy to use — activate the 8 or 20-minute sleep cycle (shuts off automatically) and dim/brighten the light by the touch-sensitive surface. Plus, it's cordless so you can use it anywhere (perfect for travel).
TODAY'S DEALS
13. Peeps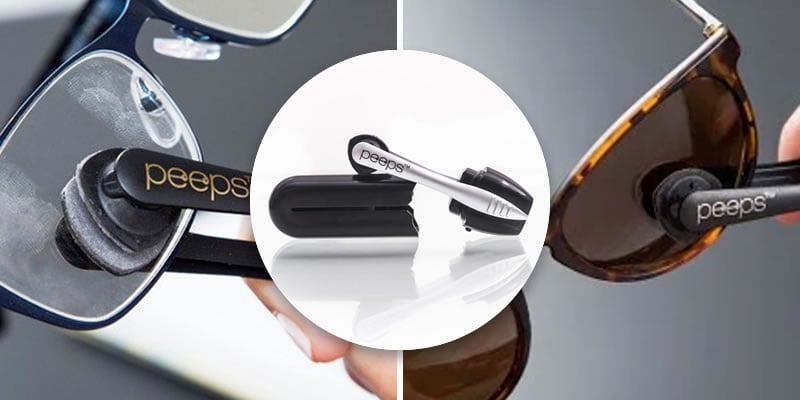 Smear-free "Carbon NanoTech" eyewear cleaner
Seriously, why is it sooo dang hard to get glasses clean? Cloths, wipes, sprays… your shirt… (you know you do it!) You just end up chasing the crud around your lenses.
Peeps cleans lenses unlike anything else.
How? By utilizing the same innovative molecular-carbon cleaning technology used by NASA on their ultra-high-definition optics.
The dual carbon microfiber cleaning pads actually eliminate oil and fingerprints (instead of smearing it around, like cloths and sprays).
When you're finished cleaning, the patented case recharges the cleaning pads with new carbon molecules for the next use. (Independently lab tested for up to 500 cleanings.)
What we love about Peeps:
It works great — Peeps cleans perfectly every time without smearing and streaking.
It's trusted by over 12,000 Optometrists, NASA and the U.S. military. Over 1.5 million sold!
It's safe for all lenses — Peeps will never scratch or damage your eyewear.
TODAY'S DEALS
14. FitTrack Smart Scale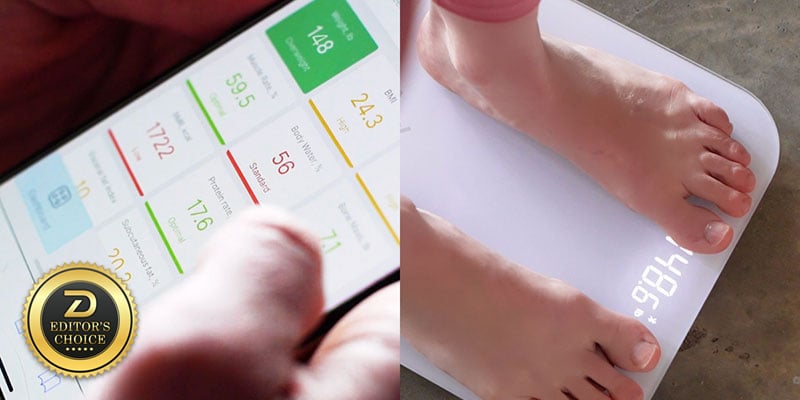 Understand your body and track your health
Easily the world's smartest scale, FitTrack measures, tracks, and trends your health data over time. It's the first and only scale of its kind.
Step on the scale with your bare feet and get 17 real-time measurements including Weight, Body Fat Ratio, Hydration Level, Muscle Mass, Body Mass Index, Visceral Fat Index, Subcutaneous Fat, Base Metabolic Rate, Muscle Rate, Bone Mass, Protein Rate, Metabolic Age, Standard Weight, Weight Control, Fat Mass, Weight without Fat, Protein Mass. It's like getting a free physical health exam at home. How cool is that?
Right now you can buy 1 for Mom and get 1 for yourself 50% OFF!
What we love about FitTrack:
It measure and tracks 17 real-time metrics — including: Weight, Body Fat Ratio, Hydration Level, Muscle Mass, Body Mass Index and more.
It's incredibly accurate — patented Bioelectrical impedance technology and proprietary equations to accurately measure and track.
It's easy to use — the free app works with Apple and Android smartphones and can track up to 8 users. Your whole family can use it!
TODAY'S DEALS
15. Neck Hammock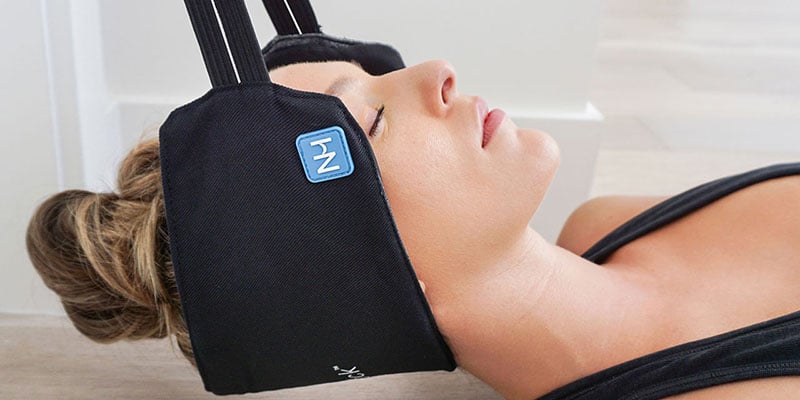 Quickly relax and relieve neck pain at home
It's kind of like having a Chiropractor or Physical Therapist available 24/7 to provide relief.
I have to admit, when I first saw The Neck Hammock I thought "what the heck is THAT thing?"
But then I watched their video…
As someone who's struggled with neck pain on and off for years, the gentle neck decompression provided by The Neck Hammock looked pretty heavenly — and reviews were good — so I bought one to try.
Neck Hammock feels awesome! The sensation is hard to describe… it kind of feels like your head is floating while your neck is gently stretched and tension is relieved. For me, a 5–10 minute session is all it takes to kill my neck pain and headaches.
What we love about Neck Hammock:
It relieves pain and tension fast — 10 minutes or less for most.
It's easy to use — connect to any door or railing and take it anywhere with its compact spandex carrying pouch.
95% of reviewers give it "⭐⭐⭐⭐⭐"
TODAY'S DEALS
16. ScreenKlean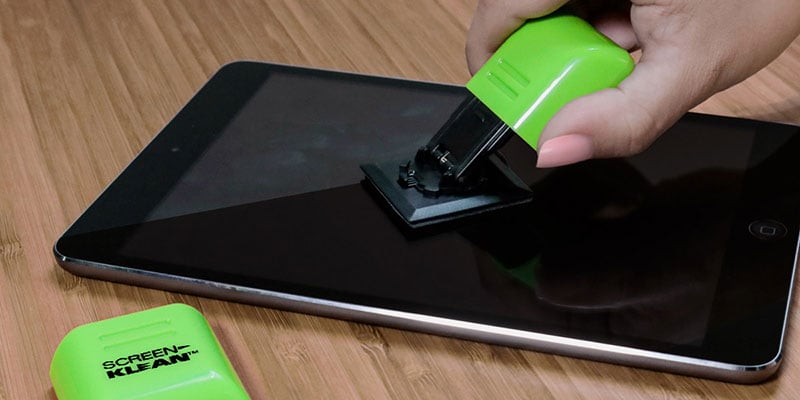 Antibacterial "Carbon NanoTech" screen cleaner
From the inventors of the popular Peeps eyeglass cleaner, ScreenKlean not only keeps your screens crystal clear but it also fights bacteria to help keep you healthy.
Lab tests have shown that touch screens are a natural breeding ground for germs and it's more important than ever to disinfect your screens often.
ScreenKlean uses patented carbon molecular technology to safely remove dirt, oil, fingerprints and bacteria from ALL screens. (NASA uses this technology on the International Space Station.)
Help keep Mom healthy and safe!
What we love about ScreenKlean:
It works on all screens — smartphones, tablets, computers, TVs and more.
It quickly removes dirt, fingerprints and bacteria — no smearing or scratching.
It keeps your expensive devices looking sharp.
TODAY'S DEALS
17. ChargeHubGO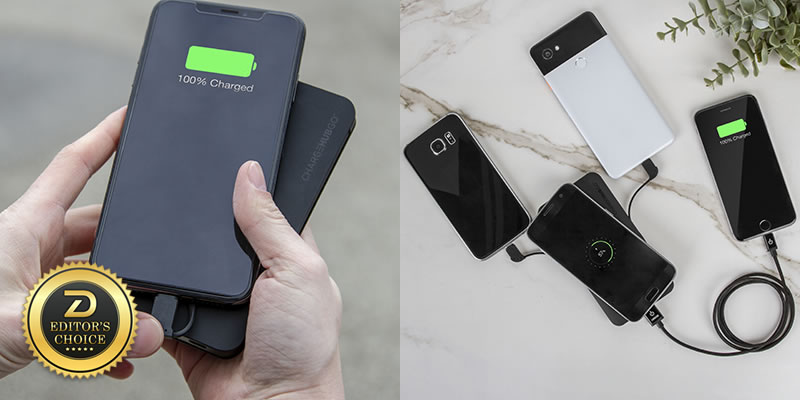 Charge up to 4 devices on the go, lightning fast
Mashable calls ChargeHubGO "The only portable battery pack you'll ever need." And we agree!
ChargeHubGO is the ONLY portable charger that features patented SmartSpeed® Technology plus it works as a wireless charging pad for super-fast, convenient charging. (Plus having two built-in charging cables is awesome.)
This makes a great gift for anyone who's always running low on battery and needs a boost to get through the day.
What we love about ChargeHubGo:
It's universally compatible — works with iPhones, iPads, Samsungs, Google Pixels, LGs and more.
It's small but mighty — 5000 mAh battery capacity provides plenty of juice for charging.
Charge wired or wireless — use it as a wireless charging pad to top off your phone or plug in while on the go.
It has 2 built-in charging cables — less stuff to carry around and never get stuck without a cable.
TODAY'S DEALS
18. AutoEvac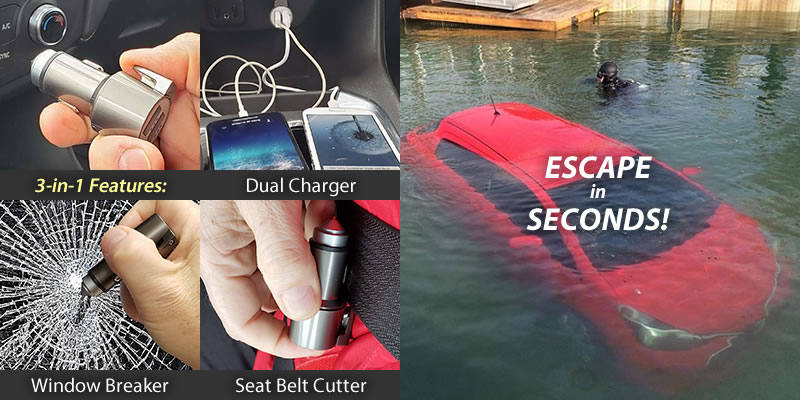 The phone charger that could save your life
The 1Tac AutoEvac is a phone charger for your car that's actually a 3-in-1 safety device. It was designed by auto safety experts with features to help drivers escape their vehicle in an emergency.
In a crash, seat belts can jam, doors can get stuck, and windows won't budge. What would you do?
For years, experts have urged drivers to carry window smashers and seat belt cutters in their vehicles, but the problem is, even if you are one of the few drivers that carry these safety devices, you probably have yours in your glove box (or your trunk) — dangerously far out of reach during in an accident.
Safety devices are useless if you can't reach them in an emergency!
What's ingenious about AutoEvac is that it works as a dual-port USB charger, so you keep it plugged into your dash — always within reach when precious seconds count.
AutoEvac makes an awesome gift for Mom or any driver you know!
What we love about AutoEvac:
It could save your life — it stays right where you need it, not in your glove box or your trunk. It has a special glass-breaker that can be used to knock out your side window and a hidden seat belt cutter to help you escape in seconds.
It's useful every day — hopefully you'll never need the built-in safety features, but you can always use AutoEvac to keep your phone charged while driving.
TODAY'S DEALS
19. Safety Siren Alarm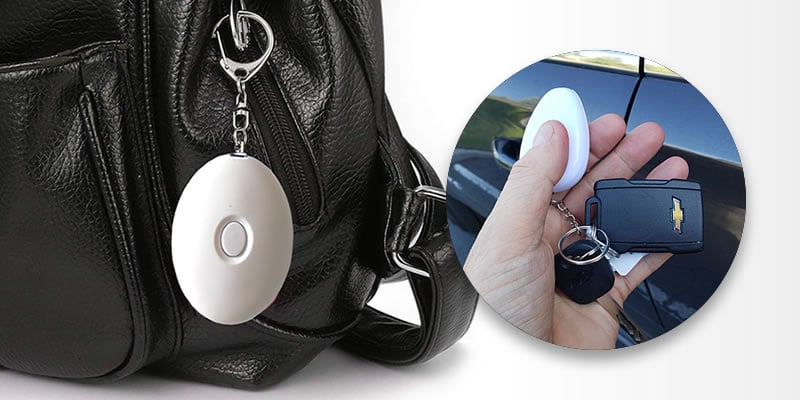 Instantly defend yourself against attackers
This simple key chain could save your life. It's the 1Tac Safety Siren and it's small but mighty! Pull the pin and it puts out an ear-splitting alarm that scares off attackers and thieves.
Even if you're walking to your car in a dimly-lit parking lot, you're never really alone. 100,000+ Safety Siren owners are calling this simple device their "invisible bodyguard."
This is a great way to show Mom she's loved and make sure she's protected everywhere she goes.
What we love about Safety Siren:
It's effective — the ear-splitting 125 dB alarm scares off attackers and signals for help.
It's easy to use — no special skills or training, just pull the pin to set off the alarm.
Anyone can use it — peace of mind for women, men, teens and kids.
TODAY'S DEALS
20. StankStix – Remove Nasty Odors Fast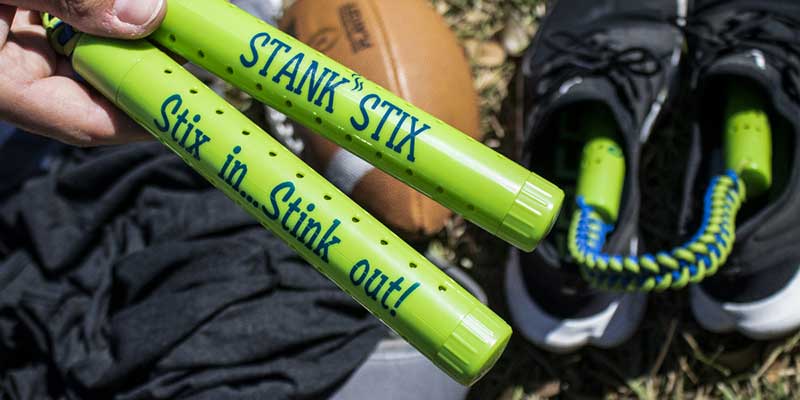 Remove nasty odors fast without chemicals
Everyone deals with funk, whether it's stinky shoes, athletic gear, or your kitchen trash can. The culprit? Odor-causing bacteria.
You may have heard about the incredibly powerful (and natural) germ-fighting powers of silver — yep, the precious metal. StankStix leverages the power of silver to kill bacteria and eliminate the strongest of odors around your home.
These have been a favorite of moms everywhere since they won Today Show's "The Next Big Thing."
What we love about StankStix:
They're 100% natural — no toxic chemicals or sprays and they're completely safe, even around pets.
They work great — the silver-infused inserts stop 99.9% of odor-causing bacteria.
Use them anywhere — shoes, boots, sports equipment, gym bags, cars, garbage cans, kitchen cabinets, litter boxes, and more.