BREAKING NEWS: President Trump Has Been Acquitted Of His Impeachment Charges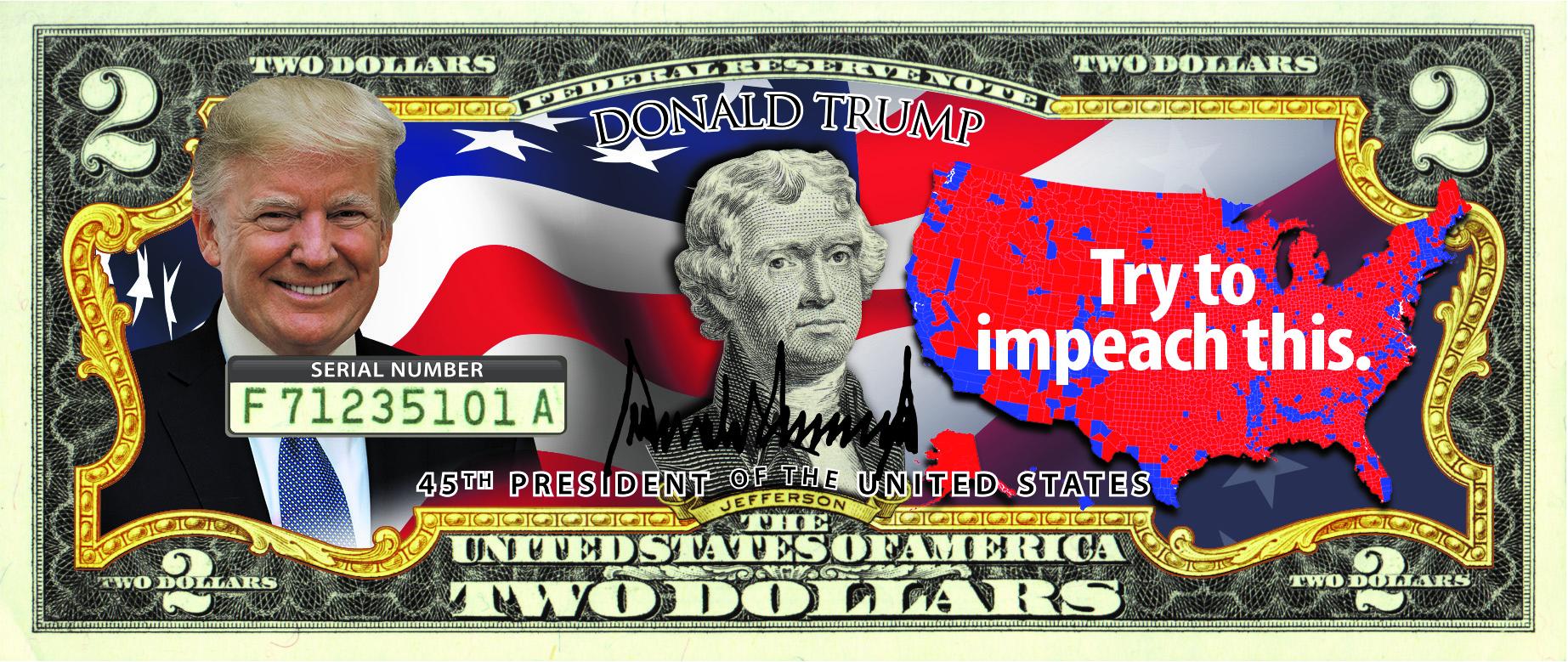 MADE IN THE USA
By US Workers
LEGAL CURRENCY
Certificate of authenticity
30 DAY GUARANTEE
Full Money Back Guarantee
LIMITED EDITION
Not found anywhere else
Trump Acquitted!
Support President Trump and his great victory of the impeachment HOAX today by ordering your limited edition, "Try To Impeach This" Trump $2 bill. This collectible $2 bill makes the perfect gift for patriotic friends, family or for yourself!
Genuine U.S. Legal Tender.
Highest Quality Colorization in the World, Accomplished Through a Revolutionary Technique.

Full-Color Certificate of Authenticity is Included with Each Bill.
Each Bill is Handsomely Showcased in Blue 2-Sided Display Folio.
Each Bill is in Fresh, Crisp, Uncirculated Condition.
---
What's Included?
Impeach This – $2 Bill
Collector's Edition Folio
Certificate of Authenticity
100,000+ PRESIDENT TRUMP BILLS & COINS SOLD
Perfect gift for patriotic friends or to add to your collection! 
We add our design to genuine U.S. currency with a special colorization process that can't be done anywhere else
(1) $2 BILL
Add to your collection!
$29.99
Save 40%
(5) $2 Bills
+ 1 BONUS Coin
Get some for your family!
$69.99
Save 45%
Get FREE shipping!
(10) $2 Bills
2 BONUS Coins
Our BEST offer!
$129.99
Save 50%
Get FREE shipping!
---
Special Bonus!
By purchasing today, you get access to our exclusive Trump Dossier! This ebook reveals how Trump's re-election will affect the economy and what stocks you should be considering for extraordinaire returns.